Sri Lanka promoted as a must visit tourist destination at the Korea International Tourism Exhibition (KITS) 2023
페이지 정보
작성자

운영자

작성일

23-08-18 10:08

조회

205
본문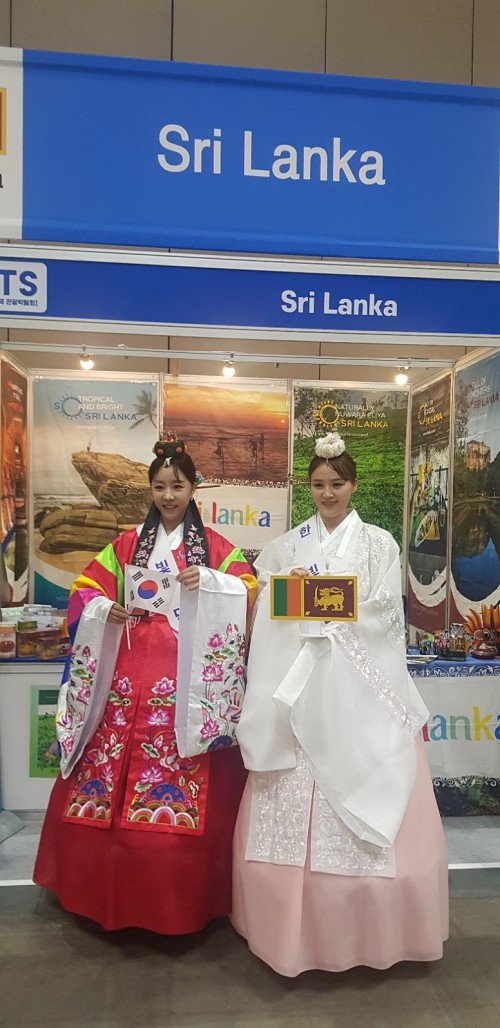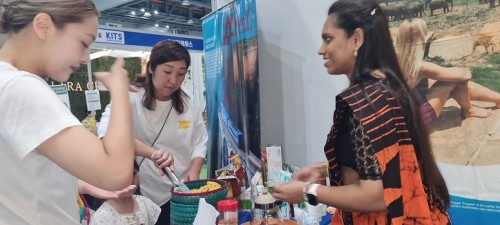 Sri Lanka promoted as a must visit tourist destination at the Korea International Tourism Exhibition (KITS) 2023
 The Embassy of Sri Lanka in the Republic of Korea participated at the Korea International Tourism Exhibition (KITS) from 11th – 14th August 2023 at the Korea International Exhibition Centre (KINTEX) at Goyang Special city near Seoul, with a view of promoting Sri Lanka's tourist attractions and rich cultural heritage among South Koreans.  
 The colorful Sri Lankan booth drew a vast number of visitors during the event.  It showcased Sri Lanka as a must visit destination for tourists from South Korea and afforded them with an opportunity to learn about the country's diverse tourist attractions, cultural heritage and traditions.  South Korean visitors to the booth were also able to taste pure Ceylon tea and sample traditional Sri Lankan sweets. Korean journalists and travel industrialists visiting the booth have already expressed their interest in the country's tourist attractions.
 The Ambassador of Sri Lanka to the Republic of Korea, Savitri I Panabokke, while participating at the opening ceremony of the KITS on 11th August, met with First Vice Governor of Gyeonggi-do Mr. oh Byeong –gwon,, Mayor of Goyang Special City Mr. Lee Dong-hwan, Chairman of organizing committee of the KITS Mr. Jeong Chang-woo and representatives of the tourism sector and exchanged views on promoting Sri Lanka as a preferred destination for Korean tourists.
 Sri Lanka's participation at the event was coordinated by Ms. Chandima Abeyrathna, Minister Counsellor (Commercial) and the trade section of the Embassy of Sri Lanka in Seoul.  Exhibitors at the event included foreign countries, local governments in Korea and the private sector. KITS serves as a platform to promote both inbound and outbound tourism from the Republic of Korea.